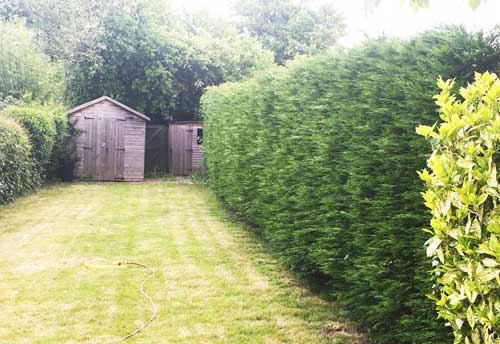 Tree Stump Grinding in Redhill and Surrey
The tree surgeons at Arboright specialise in stump grinding solutions for home and business owners throughout Redhill and the nearby areas. We use modern methods and cutting-edge tools to take care of any ground-level obstacles from affecting garden renovations or landscaping projects. Whether you need an old stump removed, or if you've recently had a tree felled on your Surrey property – our tree surgery experts complete stump grinding jobs in a safe and efficient manner.
Reasons for Stump Grinding
Stump grinding services offer aesthetic and practical reasons for improving your Reigate, Redhill or Surrey garden. Old stumps can become obstacles for development projects, especially if you need to build upon a flat surface. When tree removals are carried out, tree surgeons use a chainsaw to cut into the trunk for a controlled felling procedure. If stumps are not infected with pests which can threaten the health of your trees, they are left to form a brand-new wildlife habit or sprout new plant life.
The tree surgery team at Arboright undertake stump grinding to remove rotten remnants, or simply to get rid of obstructions so you can lay patios, driveways, pathways or turf.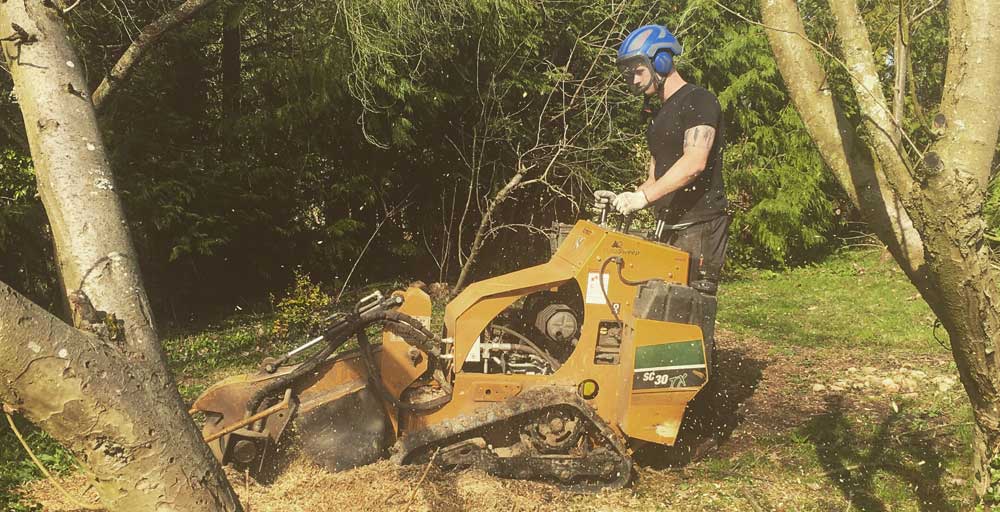 Before the start of any tree surgery work, we discuss the purpose of the project and assess the condition of the stump. Our tree surgeons suggest the ideal depth for Reigate, Redhill and Surrey clients which will accommodate their landscaping plans. You can be assured that stump grinding tools are handled with the utmost care. UK health and safety practices are strictly adhered to by our Lantra and City & Guilds NPTC-trained professionals.
Stump grinding equipment is extremely mobile and available in compact sizes, allowing our tree surgeons to access smaller garden spaces at Reigate, Redhill and Surrey venues
The stump grinding machines we use at Arboright resemble a lawn mower, which are supported by durable wheels to manoeuvre easily
Tree surgeons adjust the cutting grades of the machine's blades, depending on the preferred depth that clients have agreed to
The average depth for stump grinding services is 250mm below the surface level
Stump Grinding and Recycling
Once we have successfully completed stump grinding jobs, our tree surgery technicians remove non-hazardous waste materials and recycle them. Stump grinding procedures result in wood chippings, which are repurposed for schools, playgrounds and parks throughout Reigate, Redhill and the wider Surrey area. These act as safe, low-impact surfaces to protect children from injury. Tree surgeons also recommend wood chippings to enrich flower beds included in garden landscaping designs.
Professional Tree Surgeons in Reigate, Redhill and Surrey
Do you need tree surgeons for garden landscaping projects at your Reigate or Redhill property? The tree surgery experts at Arboright are trained in all aspects of tree removal, such as felling and stump grinding. Home and business owners throughout Surrey can rely on our team to maintain the health and aesthetics of their grounds, which varies from crown reduction and thinning to hedge cutting work at highly-competitive prices.